Boiler servicing based in Gosport, Hampshire
A gas boiler should be serviced annually to keep it working efficiently and safely.
What is involved?
How long will it take? Who can do it?
Within the boiler, the heat from combustion is transferred to water which in turn is used for the central heating system and hot water. Manufacturers usually recommend boilers are serviced annually. What does this mean for the home owner?
A boiler service should only be carried out by a qualified and registered heating engineer who will:
check that the heating system is correctly installed inline with regulations
check that it is working safely
check it is working correctly and efficiently according to the manufacturers' instructions
The engineer is checking and testing to a well defined set of criteria, standards and regulations. There is a guide to the service procedure in the manual which accompanies the boiler and should be retained by the homeowner from when the boiler was installed. The boiler must be working for it to be serviced.
A boiler service is not:
repairing a faulty appliance, this is a different job altogether
a homeowner's or landlord's gas safety check, although checking safety is a part of it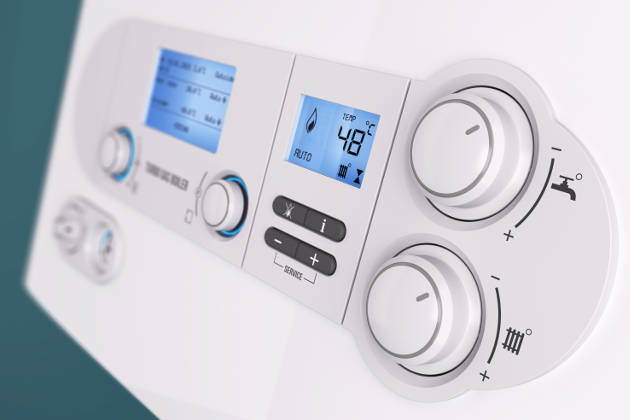 What Does Maintenance of a Gas Boiler Involve?
Different types of boiler will require different work, at the very least the engineer should:
check the condition of the boiler
test for leaks
test the gas pressure
check valves and pump
check the appliance is working correctly
ensure it is not producing carbon monoxide
check that there is adequate ventilation
and make sure that the flue is clear and safe
They will also check the position of the boiler. Things that have happened around the heating system since the previous inspection may have an impact on the safety of the system, such as anything which blocks the flue or ventilation. An old style cast iron boiler with open flue will involve lots of dismantling and cleaning which is not required for modern boilers. A modern boiler may require more of a system performance test rather than a full clean.
How Long Will a Boiler Service Take?
The engineer could take from as little as thirty minutes to well over an hour, this will depend on the work involved, the type and condition of the boiler. It is not the same thing as a Homeowner or Landlord Gas Safety Record as defined by law in the U.K. which requires the completion of form CP12.
How Much Should a Boiler Service Cost?
Obviously the price will vary because of the different work involved. You are paying for an expert who has trained and undertakes regular training; who is qualified; who holds insurance; and who pays for annual registration with the professional licensing body. This is a very competitive industry; therefore, many gas engineers will offer you a good deal for your annual service in the hope that they will also win the more lucrative work of undertaking your boiler repairs and eventually replacing your boiler.
Here at M&M Gas Services we can service most domestic gas central heating boilers, with our fully trained gas heating engineers with a vast knowledge of heating systems.
Our Heating Engineers are suitably qualified and registered with The Gas Safe Register.
When do I Need a Gas Boiler Service?
The boiler manufacturer will probably recommend it be serviced every year. The details of frequency of servicing and what is involved will be detailed in the user manual. The manufacturer can be contacted for any queries and will give advice freely by phone, email and via their website. In the UK the boiler service is a well defined procedure which can only be carried out by a qualified gas heating engineer.
Need a boiler service?
If you need to book in a boiler service to ensure the performance and safety of your boiler, please contact us directly by either giving us a call on 02392 366453 or 07913 425919 or by using our contact form.